Step 3 Select the sizer and quantity: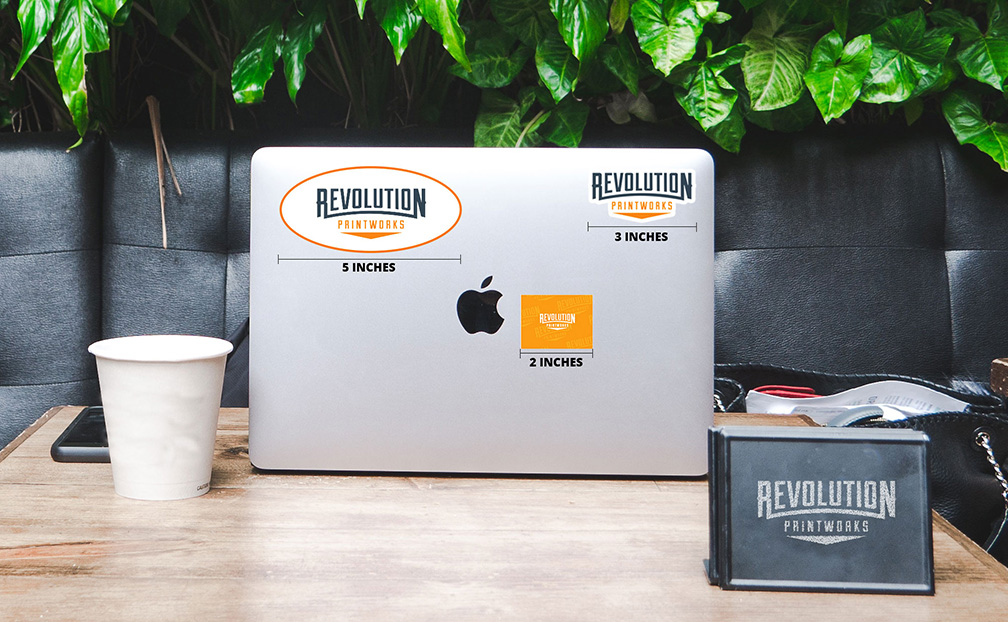 MacBook Pro® represented in this photo is a 15 inchMacBook Pro®
Apple and Macbook Pro are trademarks of Apple Inc., registered in the U.S. and other countries. 
Our custom stickers come in a variety of square, rectangle, round and oval sizes. If you want a unique shape cut, we can make that happen too. Made with durable quality vinyl these are the perfect promotional tool, gift or just for fun.